JESUS YOUTH -Some thoughts on Jesus Youth Prayer format
Some thoughts on Jesus Youth Prayer format
We were about to begin a conference and my friend came with a problem. The Indian group had been asked to organize the first day's prayer session, and what format would be appealing to all. Theologians, bishops and other church leaders from several countries were attending this five-day gathering in Thailand, organized by the Federation of Asian Bishops Conferences.  After some discussion we decided to use Jesus Youth Prayer format. With some good singing and a joyful animation, the prayer went very well, and everyone relished it. Eventually throughout the conference we used only this format, with immense appreciation from all the leaders.
Most Jesus Youth are familiar with this seven-step prayer format. It starts with an initial leader-group response part, a Psalm followed by praise and worship, a time of Bible reflection and response, a period of praying for others and the conclusion. Usually Jesus Youth groups follow the spontaneous Charismatic style of praise and worship, but Jesus Youth prayer mode becomes another possible option for group prayer and personal reflection.
Sometimes reports come from unexpected quarters on how they use JY prayer. Many university groups find it convenient to use this style. A lady came across this format in a conference and she started using it everyday for the noon prayer in a hospital. She gets a good group of hospital visitors and bystanders of patients to attend. She finds it quite a suitable mode to help people have a good time before the Lord.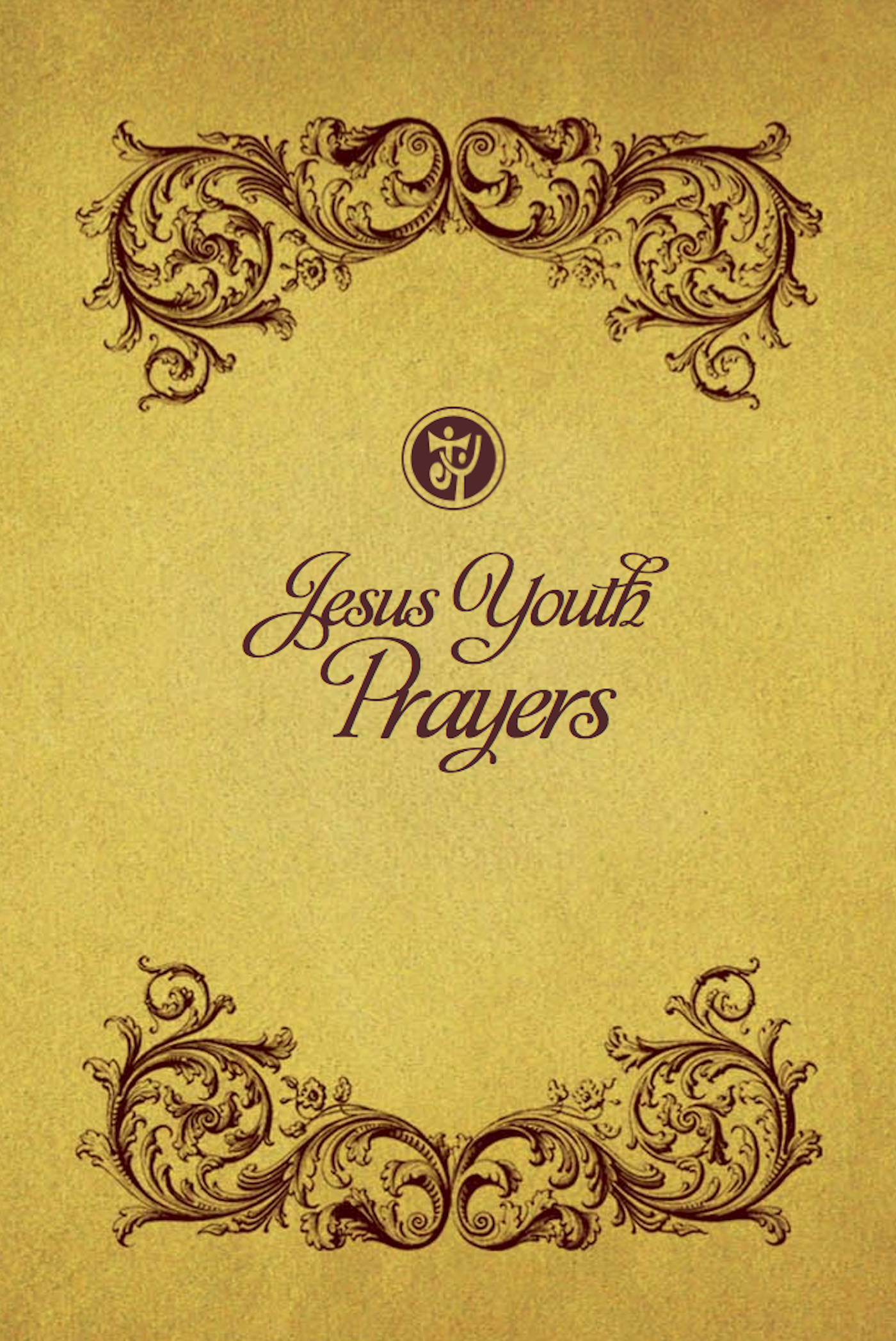 Every prayer style has a distinct approach. A question that comes up in this connection is, what is at the heart of Jesus Youth Prayer format? And understanding that will surely enhance its effectiveness.
At one point in the movement's journey many of its leaders started using the Divine Office, the official prayer format of the Church. It consists of Psalms, responses, Bible passages and antiphons. This came out of a desire to go deeper into the rich prayer heritage of the Church. A couple of challenges some Jesus Youth faced when using the traditional Divine Office in the groups were, one it was sometimes a bit too long and, then, there was no room for spontaneity.
Combining the old and the new
JY prayer style in some ways combines the old and the new. The comparatively new Charismatic prayer format has much possibility for freedom and creativity, while in the traditional style there is a regular pattern and people enter into it without much effort. While the new has a lot of dynamism, the old has much depth. The new spontaneity connects us with the language and styles of today; the traditional prayers in the Church help us to go into the deep roots of faith. Jesus Youth Prayer format is an attempt to combine the richness of "what is new and what is old" (Mt 13:52) as Jesus would have us as the style of the Kingdom of heaven.
GROUPS SHOULD PREPARE THEIR OWN JESUS YOUTH PRAYER
ON THIS 7-STEP PATTERN AND USE SOME CREATIVE INSPIRATION
FROM THE HOLY SPIRIT TO MAKE IT A JOURNEY TO THE INNER DEPTHS
Jesus Youth Prayer format begins with an introductory part consisting of one or two songs and a series of simple prayers, helping us to enter the presence of the Lord. The final part is a sending forth with the Lord's blessing. There are four key elements that stand out in the whole format:
Praise and worship: The introductory part is followed by the recitation of a Psalm. Then there is a time of participative singing and shared prayers of praise.
Listening to the Word: A Bible passage is read, then there is a time of silent reflection and after that many from the group share their insights with the wider group.
Saint's prayer: A responsory using the reflections and prayers of a saint helps us to attune ourselves to the inner sentiments of a heroic person in faith.
Intercession: Finally, there is a time of raising our needs to the Lord. This again is done in a spontaneous and shared manner.
A support to grow in prayer
When a person has an encounter experience he or she experiences a new-found joy and freedom. Spontaneous prayer and free praise become beautiful expressions of this freedom and joy. But after a while there can be a problem of people building their inner life on feelings and experiences alone. Jesus Youth Prayer can be a call to maturity in the inner life of a person, as 'deep calls to deep' (Ps.42:7). Asking the Lord to 'teach us to pray', reciting a psalm, a word from the scripture, a beautiful prayer of a saint, other short prayers, all become this call to a deeper walk of interiority.
When this seven-step prayer structure was designed my eager thought was that Jesus Youth leaders, when they plan a prayer session, should design their own JY prayer, taking one Psalm, a scripture passage and a suitable saint's prayer. Then there was a suggestion that a few model prayers should be prepared and circulated and the booklet with 31 prayers was the outcome of that. But I still think that groups should prepare their own Jesus Youth prayer on this 7-step pattern and use some creative inspiration from the Holy Spirit to make it a journey to the inner depths. Chanting or singing this Jesus Youth prayer, using it as a format for Biblical input, preparing a group work around it, are all ways of creative use of the prayer format.
I believe, Jesus Youth movement is a little pathway offering a challenge to today's youngsters to have a taste of the immense riches of the Church, and to help them take one step after another into its awesome heritage. Jesus Youth Prayer format as well as a meaningful use it will help them relish this a little more.